This is the place for you if you want to see women 18+ naked and tied up for the first time in private and personal pics and video clips. The women are true amateurs and are introduced to bondage and pleasure.
A friend of mine introduced me to Veronica. And told me she knew that Veronica is very submissive and very very horny. Soon I had Veronica visiting me at my place. She came over one afternoon as I had told her I was a photographer and she had agreed to let me take some photos of her. She loved being in front of the camera and soon admitted that it made her horny. I introduced her to my ropes, tied her good in many position, and she loved it! She came over several times and each time she had dressed to impress me. Always in stay ups or pantyhose, always in short skirts, sometime dressed elegantly, sometime dressed like a slut in a short latex skirt. I loved playing with her and I soon realized this woman needs to be fucked several times a day. And that she loves to obey and be used. And tied! And that her favorite is to meet a Man that fucks her whenever he wants, only for his own pleasure. Just having her skirt come up, rip open her pantyhose and fuck her standing from behind until he ejaculates deep inside her. Or having her giving him a blow job, having her swallow it all. Then allowing her to masturbate in front of him until she orgasms. As I tied and played with her, manhandled her, used her, on pics and videos, Veronica's body was trembling and she was moaning and her pussy was flowing and her nipples were rock hard. When she is horny her body is so sensitive to touch. She told me that if she's very horny and sucka a hard cock, if she then has her nipples pinched she orgasms directly. One fantasy she told me, she wants to experience is to be tied legs spread and have a woman lick her to orgasm, then having several men fuck her and fill her pussy with cum. Members enjoy my private pics and videos with Veronica.
I've got 200+ pics and 52+ minutes of video with Veronica.
Yes, I agree to the Terms and Conditions and want to become a member
JOIN NOW Instant Access
click here and join
100% ORIGINAL CONTENT ONLY SEEN HERE - FREQUENT UPDATES WITH NEW and FRESH CONTENT
all content is produced by me / Claude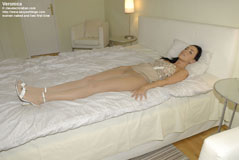 xx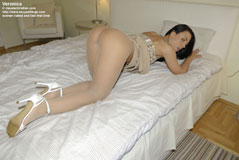 xx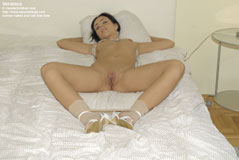 click to enlarge
Veronica came over to my place dressed like a Lady in exclusve pantyhose, no panties.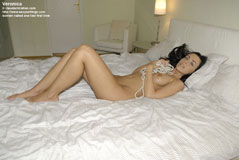 xx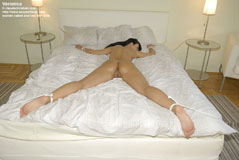 xx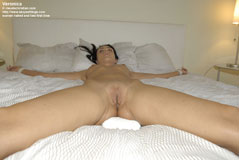 I had her undress and tied her naked and manhandled her to orgasm.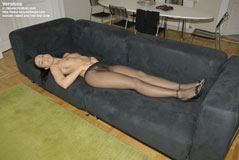 xx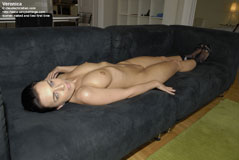 xx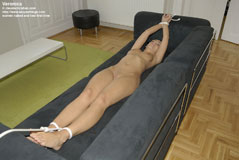 I had Veronica to undress but keep on her pantyhose, then had her take them off and tied her naked and stretched.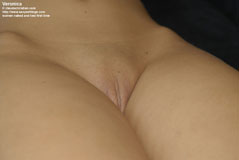 xx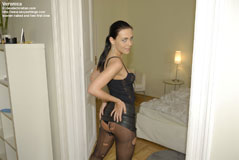 xx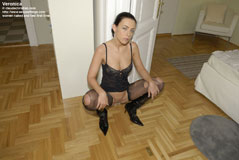 Veronica had dressed like a slut. Short latex skirt, ripped open panthose, high heeled boots.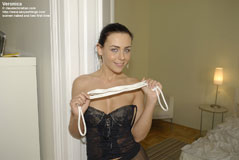 xx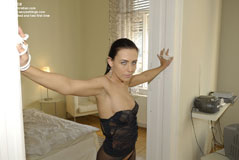 I tied her, undressed her and manhandled her good.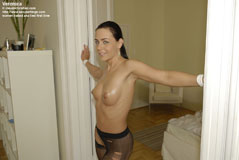 xx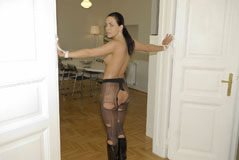 xx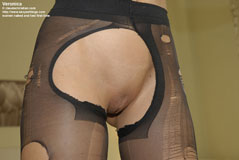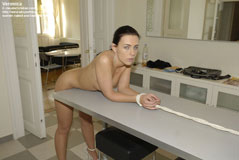 xx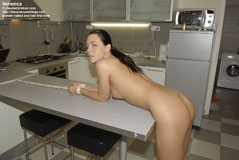 xx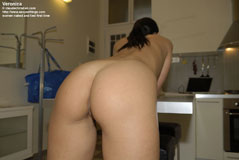 Naked in the kitchen, tied bent over! She said she wanted to be used.
join and get exclusive access to her private photos and video clips
Yes, I agree to the Terms and Conditions and want to become a member
JOIN NOW Instant Access
click here and join
We use CCBILL for handling payments - one of the most respected billing companies. Do not join unless you agree to the Terms and Conditions for gaining access to the Members Section! "CCBill.com" will appear on your credit card billing statement or bank statement for all charges made.
close this window to get back
Copyright © claudechristian.com sexysettings.com. All Rights Reserved. All Models are 18 years old or older and depicted as of legal age
In accordance with the Federal Labeling and Recording-keeping law (18 U.S.C. 2257) the records required by Federal Law for this website are kept on file.