This is the place for you if you want to see women 18+ naked and tied up for the first time in private and personal pics and video clips. The women are true amateurs and are introduced to bondage and pleasure.
Francesca is an Italian lady. She's married. A friend of mine introduced us and told me that Francesca loves my site. As soon as we were alone Francesca told me she is always horny. That her husband once said to her that she is a nymphomaniac and a slut. Her favorite is to make strangers get a hard on. Wanting her! And she loves to be fucked by a stranger, just having him fuck her from behind, fast and hard, maybe in a public place. Or just suck him off. She admitted she had done it several times! To make this happen she loves wearing a short skirt when she walks around doing her town tours, making sure men catch a glimt of her pussy or ass. Best place to meet men, she told me is in a parking garage late afternoon. "Men are always so fucking horny leaving work" she said. She also admitted she loves to obey, to be used. And that she wanted me to tie her and make her orgasm. To use her anyway I wanted. During a couple of meetings I tied her good, and she couldn't get enough of it. Members enjoy my private pics and videos with Francesca.
I've got hundreds of pics and 60+ minutes of video with Francesca.
Yes, I agree to the Terms and Conditions and want to become a member
JOIN NOW Instant Access
click here and join
100% ORIGINAL CONTENT ONLY SEEN HERE - FREQUENT UPDATES WITH NEW and FRESH CONTENT
all content is produced by me / Claude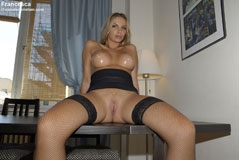 xx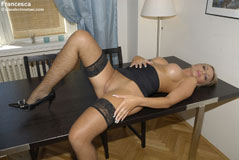 Francesca was dressed like an elegant sexy lady.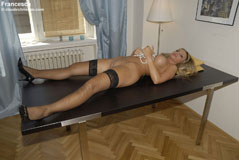 xx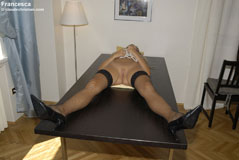 I had her undress, then tied her legs and arms and manhandled her to orgasm.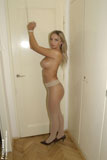 xx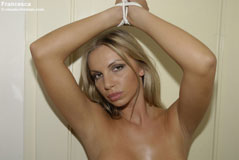 xx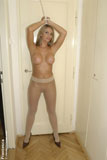 I tied her standing just wearing her see through pantyhose and high heels.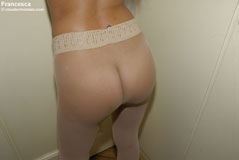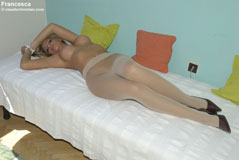 xx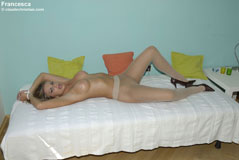 xx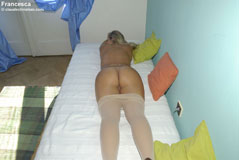 Here she is arms tied and exposed. I spanked her ass, caressed her inner thighs and finger fucked her.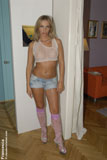 xx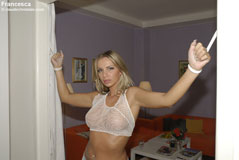 xx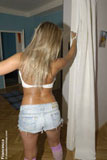 click to enlarge
I had told Francesca to dress like a slut. I tied her, undressed her and standing behind her I caressed her breasts and pussy.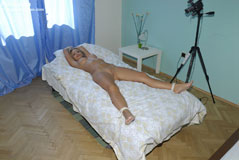 xx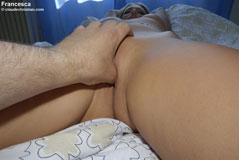 xx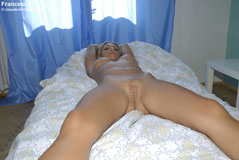 Her favorite was being tied naked and used.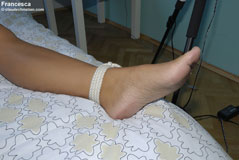 join and get exclusive access to her private photos and video clips
Yes, I agree to the Terms and Conditions and want to become a member
JOIN NOW Instant Access
click here and join
We use CCBILL for handling payments - one of the most respected billing companies. Do not join unless you agree to the Terms and Conditions for gaining access to the Members Section! "CCBill.com" will appear on your credit card billing statement or bank statement for all charges made.
close this window to get back
Copyright © claudechristian.com sexysettings.com. All Rights Reserved. All Models are 18 years old or older and depicted as of legal age
In accordance with the Federal Labeling and Recording-keeping law (18 U.S.C. 2257) the records required by Federal Law for this website are kept on file.