This is the place for you if you want to see women 18+ naked and tied up for the first time in private and personal pics and video clips. The women are true amateurs and are introduced to bondage and pleasure.
Daria is a lady, that loves to fuck. I have met her a couple of times and enjoyed her, tied her, used her. And this woman is hot, nice and hot. She had seen my site and emailed me saying she wanted to be used, that she likes to be treated like a lady, or a slut, loves both roles. As she has no problem showing how horny she is I asked her to come to my place! She likes to dress expensive and at the same time sexy, she rarely wears panties, rarely a bra. Her favorite is a short dress or skirt and thin, see through pantyhose, or crotchless pantyhose. And she told me she loves to sit in a public place and have the skirt come up slightly and let men get a glimpse of her pussy through the fabric of her pantyhose, or her naked pussy. She told me her pussy is always wet and that she masturbates as often as she can. If she's not at home she uses a public toilet and just need a couple of minutes to orgasm using her fingers. As I tied her the first time and had her pantyhose come down I saw she was telling the truth, her pussy was dripping wet. I have lots of nice pics and video clips of our meetings to show you. Members please enjoy my private pics and video clips with Daria.
I've got 200+ pics and 54+ minutes of video with Daria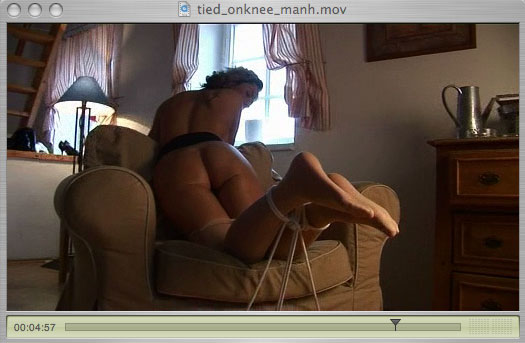 Daria tied for the first time
these members video clips are in 512x288 in QuickTime / mov for best quality
Please use the latest version of QuickTime - download is freeVideo clips download in a separate window - so you can surf SexySettings while it downloads
format: quicktime / mpeg-4 / mp4 for best quality
Yes, I agree to the Terms and Conditions below and want to become a member
JOIN NOW Instant Access
click here and join
100% ORIGINAL CONTENT ONLY SEEN HERE - FREQUENT UPDATES WITH NEW and FRESH CONTENT
updates every Wednesday, Friday and Sunday - all content is produced by me / Claude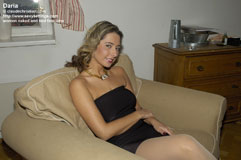 xx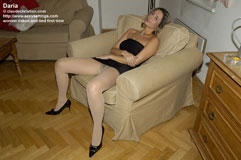 xx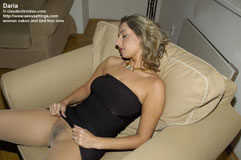 click to enlarge
Daria loves to dress like a Lady.
Here she is in a tight dress and exclusive pantyhose.
xx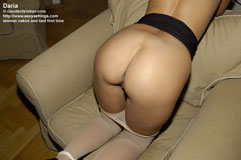 xx
I tied her on her knees wih her pantyhose down, and manhandled her ass and pussy.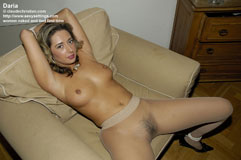 Then had her sitting down leaning back, and tied arms above her head and her legs spread.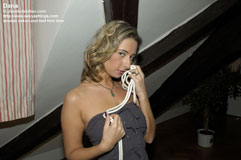 xx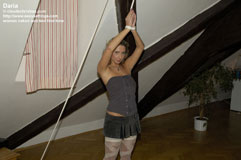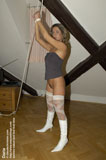 xx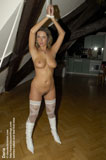 xx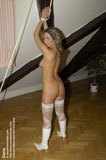 Here she is dressed in a nice top, short skirt and white stay ups and white high heeled boots.
Standing behind her, close to her, having her ass pushing agains me, I caressed her breasts and pinched her nipples.
xx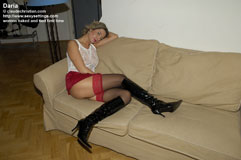 click to enlarge
Daria is dressed to impress me. A see through top, short red skirt and nice stay ups and black high heeled boots.
I tied her on her back, legs spread and manhandled her good.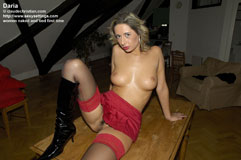 xx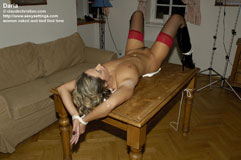 xx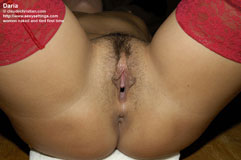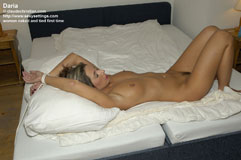 xx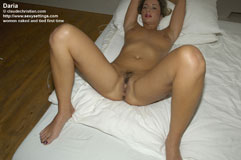 Tied in my bed, naked, she willingly separated her legs. Told me she could feel her pussy being wet and open.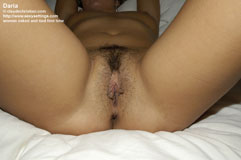 xx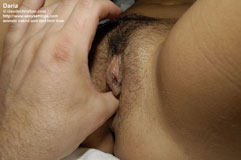 She begged me to touch her, to finger fuck her.
I've got 200+ pics and 54+ minutes of video with Daria.
join and get exclusive access to her private photos and video clips
Yes, I agree to the Terms and Conditions below and want to become a member
JOIN NOW Instant Access
click here and join
We use CCBILL for handling payments - one of the most respected billing companies. Do not join unless you agree to the Terms and Conditions for gaining access to the Members Section! "CCBill.com" will appear on your credit card billing statement or bank statement for all charges made.
close this window to get back
Copyright © claudechristian.com sexysettings.com. All Rights Reserved. All Models are 18 years old or older and depicted as of legal age
In accordance with the Federal Labeling and Recording-keeping law (18 U.S.C. 2257) the records required by Federal Law for this website are kept on file.