New Woman Cindy

Cindy is the nicest girl ever! And this girl loves sex. As she is submissive she wanted to be used and tied by a stranger... And she got what she wanted. She came over to my place a couple of times and we played around and I tied her and manhandling her and fucked her, tied up! She loved it! I could see getting tied up was a turn on for her as her nipples became hard as I was tying her and her pussy immediately became wet and as she separated her legs her pussy was already open and ready. The best experience, she said me, was to be tied up in pantyhose, then having her body manhandled with oil, then having her pantyhose ripped of, then being licked, then fucked!
* * *

PRIVATE PHOTOS AND LONG PRIVATE BONDAGE VIDEOS - GIRLS TIED AND FUCKED AT HOME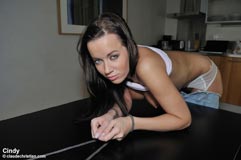 * * *
This is the place if you want to see women 18+ naked and in nylons tied up in private personal pics and video clips. The women are true amateurs and are introduced to bondage and pleasure. Become and stay Member and see all the updates from each woman - private photos and videos.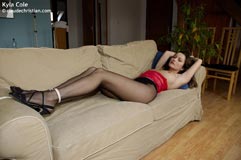 join and see real girls tied and fucked
PRIVATE PHOTOS AND LONG PRIVATE BONDAGE VIDEOS - GIRLS TIED AND FUCKED AT HOME