Claude's SexySettings - High Definition Videos - Streaming and in zip file - Photos in 3000 pixels high resolution quality in zip file
LONG PRIVATE BONDAGE VIDEOS - GIRLS TIED AND FUCKED AT HOME
email from a Member - hi Claude, amazing!!! best ever!!! love the private bondage fucking on video!!!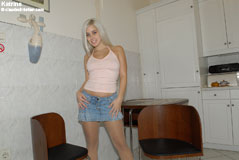 xxx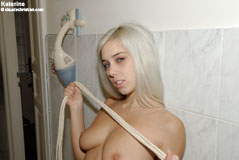 Kristine wanted to be tied and fucked... so she met a stranger... and went to his apartment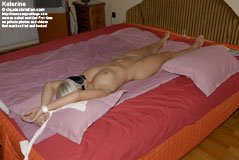 xxx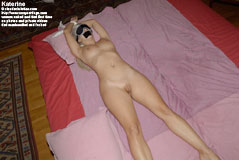 in front of him she got naked and let him gag her, blindfold her and tie her... and fuck her...
it's all on video - 23 minutes long private video for you to see at http://www.sexysettings.com
Kristine get gagged and blindfolded... she's naked in bed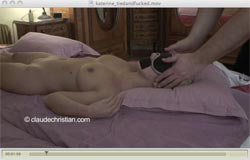 xxx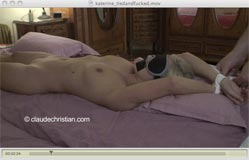 xxx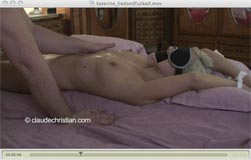 she has her body caressed with oil... her breasts and pussy...
the man takes a vibrating dildo and put it over her clitoris and have it in her wet pussy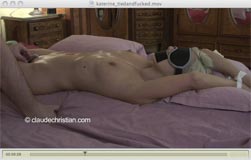 xxx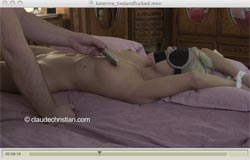 xxx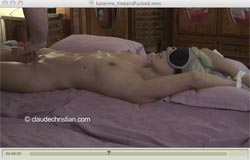 on her stomach she has to push her ass up... the vibrating dildo fucks her
xxx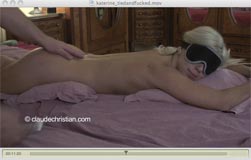 xxx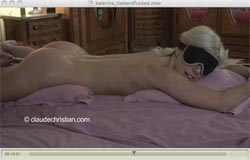 xxx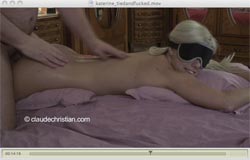 the man sits between her legs and star fucking her... her pussy is tight wet and warm... she has to turn around and spread her legs
he fucks her slowly, deep...
xxx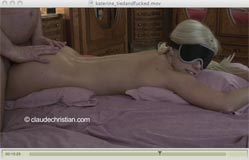 xxx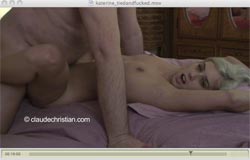 he fucks her hard hard hard and she screams... she loves it... being tied and fucked by a stranger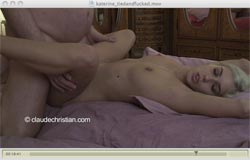 xxx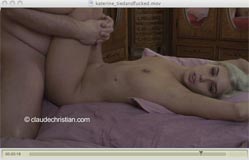 after she lies with her legs still spread... her pussy is now dripping wet from her pussy juice and his cum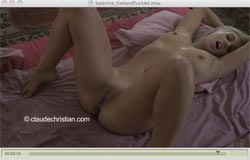 xxx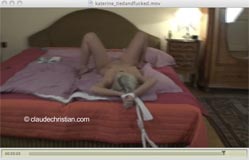 she wanted to be fucked again!
join and see this 23 minutes video!!!!!!
join and see her tied at home - manhandled and fucked to strong orgasms - in long private videos and photos
see girlfriends being tied and used...
shy horny girls in - on screen tying - on screen manhandling - on screen orgasms - on screen tied and fucked - private photos and videos
videos - Inside members area you have lots and lots of private videos 3 - 30+ minutes long!
join http://www.sexysettings.com
and see all private photos and videos... on screen tying - on screen orgasms - girls tied and fucked
SexySettings is the place for you if you want to see women 18+ naked and tied up for the first time in private and personal pics and video clips. The women are true amateurs and are introduced to bondage and pleasure.They all want to be tied and fucked. Private photos and video clips - 100% exclusive content by me - Claude
http://www.sexysettings.com
x

Copyright © 2000 - 2008 sexysettings.com. All Rights Reserved.

All Models were eighteen years of age or older at the time of the creation of any visual depiction. In accordance with the Federal Labeling and Recording-keeping law (18 U.S.C. 2257) the records required by Federal Law for this website are kept on file.Title of this work (website): "Claude's SexySettings", also known as sexysettings.com

Official email address: webmaster at sexysettings.com
webmaster - we have affiliate program 50/50
xxx